---

Articles
Wine Industry CPAs relocate to Downtown Napa
Napa, CA- September 17, 2020- Brotemarkle Davis & Co., LLP (BDCo) an accounting and advisory firm specializing in the wine and hospitality industries, today announced that they have relocated their office to downtown Napa.
Effective immediately, the firm's new address is:
Brotemarkle, Davis & Co. LLP
1000 Main Street, Suite 250
Napa, CA 94559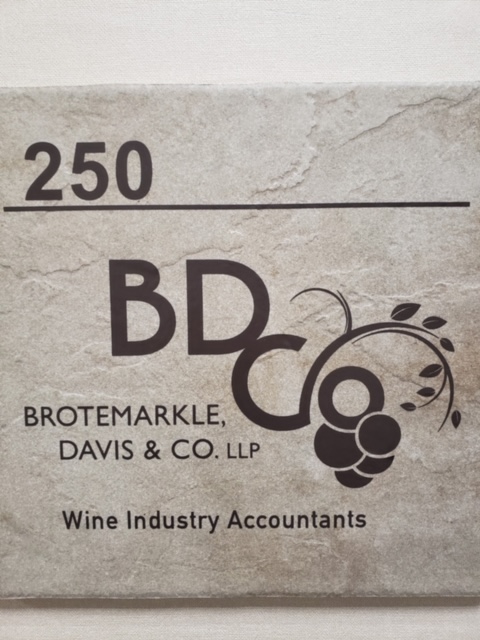 After spending the last 30 years in downtown St. Helena, BDCo decided to make the move in order to improve the life/work balance for members of its current and growing team without impacting its current customers.
While managing construction during COVID made the moving adventure extra-exciting, Managing Partner, Craig Underhill was pleased at the accommodations and support provided by not only the City of Napa, but also the landlords, architect, and construction crew. As of today, the new space will be open for team members who wish to be on site, subject to COVID-safe employee limits per day, but will not begin welcoming customers until a future date. BDCo has been remote enabled for many years and will continue to make customer service a priority.
Craig added "We are excited to continue serving the Napa Valley from our new office in downtown Napa. Our new facility features state-of-the-art technology and an office design that fosters team collaboration and creative thinking for the benefit of our customers."
Many of our articles are available to registered users only. Please Login or Register for full access to our article library.
Customer lists are one of the most important assets of any business. The potential for ongoing revenues from your existing customers is one factor that influences the value of your business at the time of sale or merger. But more importantly, your customer list is the key to your ongoing business success. So how do you value that customer list? And what are you doing to protect that valuable asset?