---

Pay My Bill
BDCo offers 3 quick and easy online payment options through our partner, QuickFee. Click on the Pay Now Button below and choose the payment plan that's right for you.
As always, you are welcome to submit payment via mail to: 1000 Main Street, Suite 250, Napa, CA 94559.

Payment Plan
QuickFee offers an easy, no-hassle way for you to spread the cost of your invoice(s) totaling $5,000 or more over 12 monthly payments.*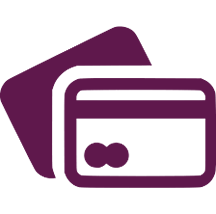 Credit Card
Pay your invoice online with our credit card payment option. All major credit cards accepted.
How QuickFee Payment Plans Help:
Smooths your cash flow.
Keeps working capital in your business for other purposes.
Access an additional line of credit without a formal application process.
No security required.
No early payout fees.
Obtain the additional services you need to grow your business.
*interest fees will apply. No early/termination fees.